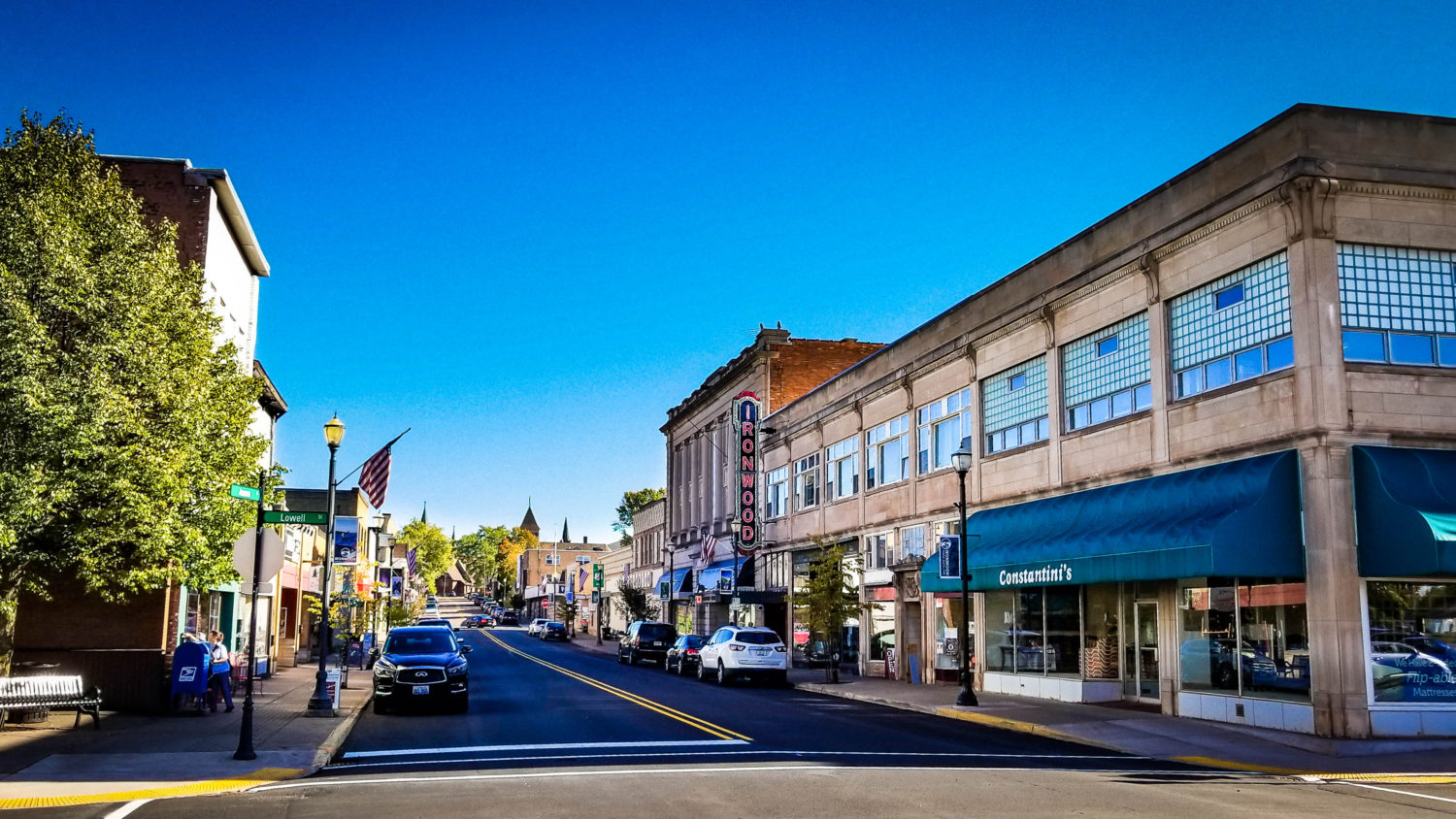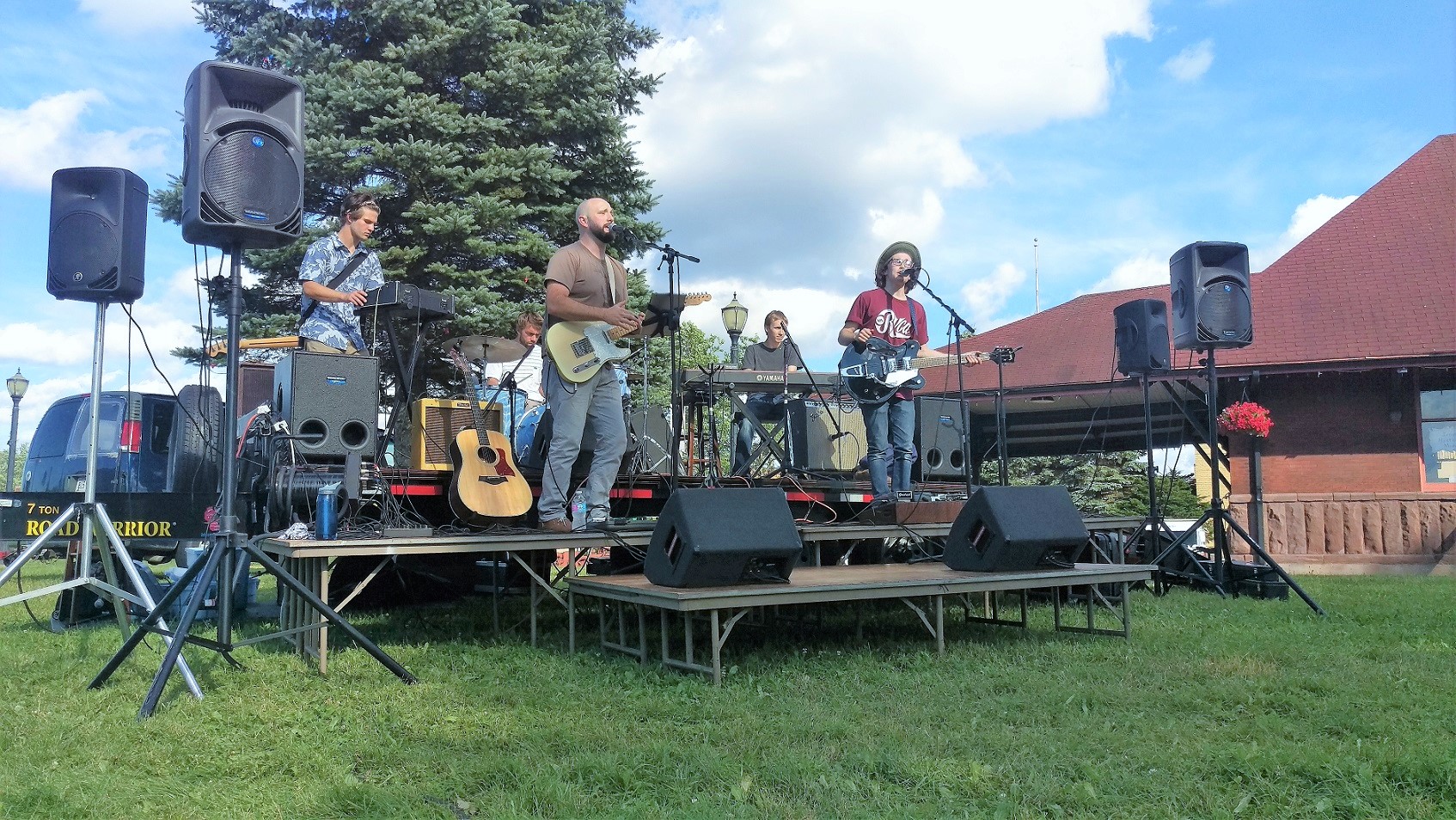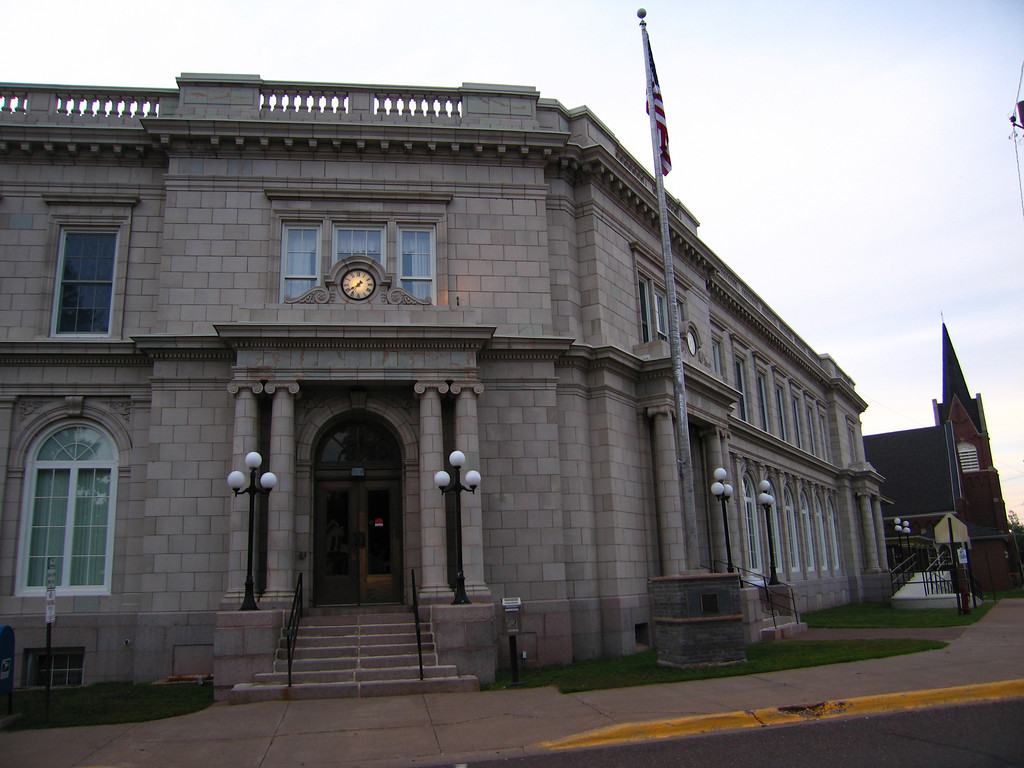 Built in 1921 as a memorial to veterans who fought in our nation's wars, this magnificent building remains the crown jewel of Ironwood's central city. Beautifully built of stone and marble, with an outstanding auditorium, stained glass, painted wall murals, and an extensive area history exhibit on the second floor, no trip to Ironwood is complete without taking the self-guided Memorial Building tour.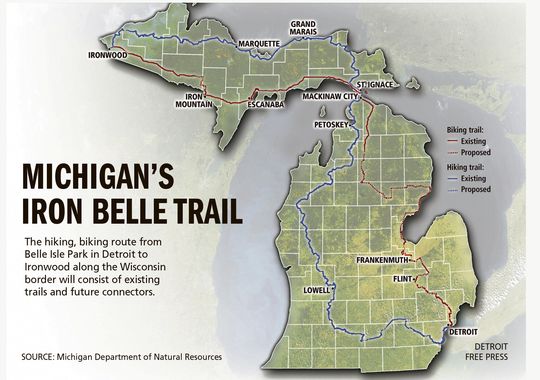 Michigan's Iron Bell Trail
Michigan's Iron Belle Trail starts (going East) and ends (going West) in Downtown Ironwood at beautiful Depot Park! Enjoy hiking and biking along the miles of trail that run from Ironwood to Wakefield. And, while you are enjoying "mile 0" of the trail, stop into the historic Ironwood Depot Museum or walk a block more and explore historic Aurora street, downtown's historic main thoroughfare.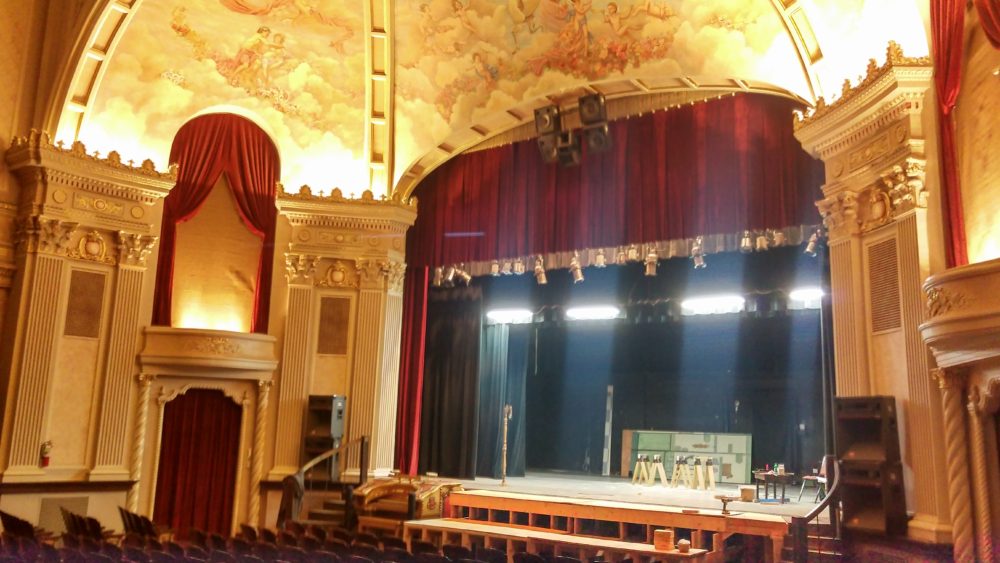 Historic Ironwood Theatre
The Historic Ironwood Theatre is the "jewel of downtown" with beautiful its gleaming marquee, restored hand-painted murals, historic Barton theater pipe organ, and outstanding acoustics. The theatre stage is home to many concerts and events year-round. Tours of the theatre and its rich performing arts history are available.
Depot Park & Museum
Michigan's Trailhead
Ironwood's Depot Park is home to the Depot Museum, one of the oldest buildings in Ironwood. Thousands of people over the years have stood on its platform awaiting arrivals and departures. Now home to the Ironwood Area Historical Society and the Ironwood Chamber of Commerce, the Depot's historical displays of mining and commercial history offer a revealing glimpse into the areas past.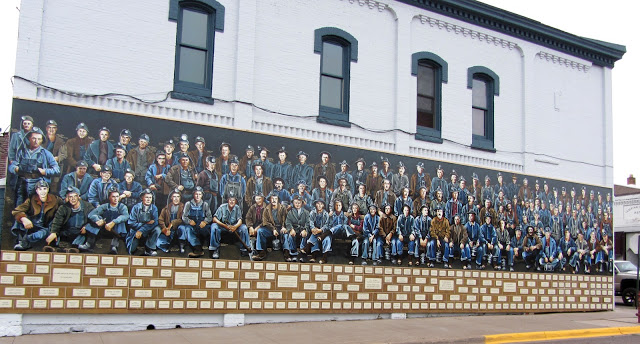 Miners Mural
A Tribute to the Legends of Ironwood
For the better part of 100 years, the iron mines were Ironwood's defining characteristic. In appreciation to all those who worked below ground and produced the town's signature commodity, the Miner's Mural was created. It is dedicated to all those who worked beneath the earth, as especially to those who lost their lives underground. Stop over to the mural and pay your respect to these, the real founders of Ironwood!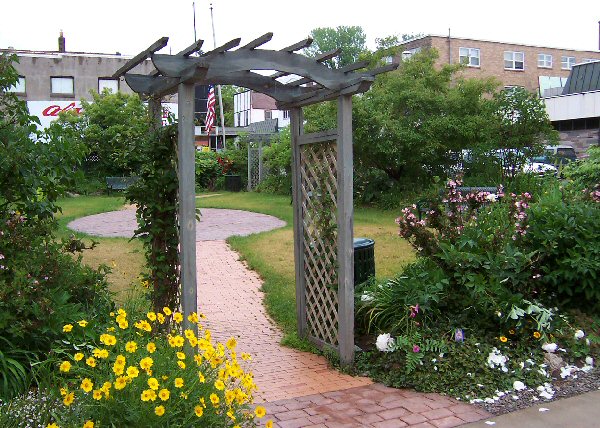 Pocket Park
Downtown Flower Garden
Right in the heart of Ironwood, at the corner of Aurora and Suffolk street, is situated a beautifully landscaped and maintained flower garden. Designed and tended by the Gogebic Range Master Gardeners, this garden park is a quiet oasis of floral beauty from Spring until Fall.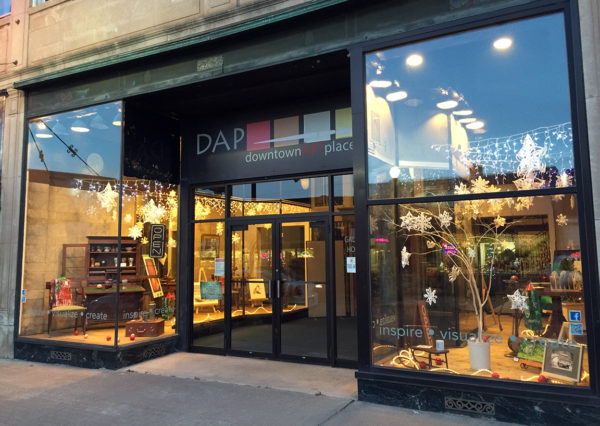 Downtown Art Place
The Downtown Art Place (DAP) is located in an historic Aurora Street building and features both a street level retail shop and over 20 individual artist studios on the second floor. The DAP was established as a creative center where people can come together, collaborate in their endeavors, and offer their creations for viewing and sale.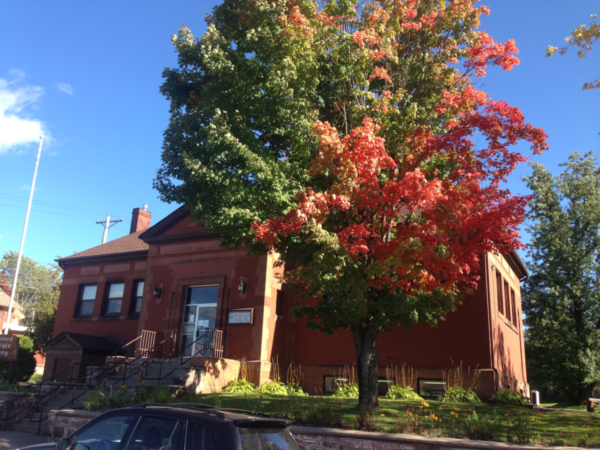 Carnegie Library
Ironwood's Historic Carnegie Library hosts many programs and offers classes for kids and adults. Library facilities also host many clubs and community events.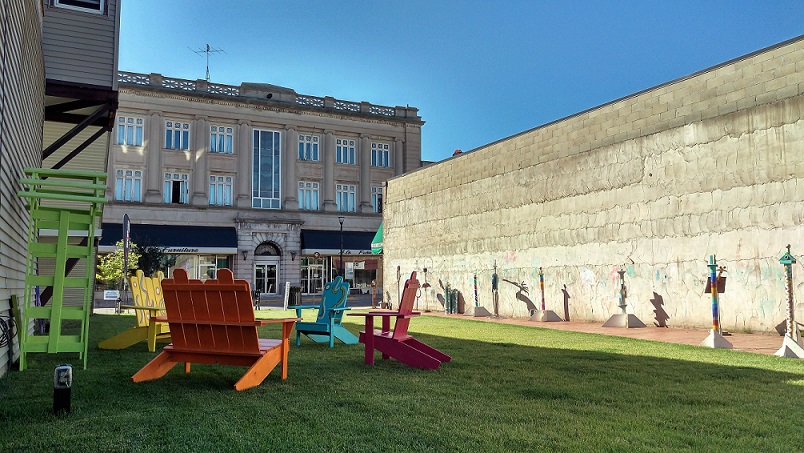 Art Park
The Downtown Art Park is Ironwood's newest park. Starting off as just a wished-for idea, it came to reality through community support (using a crowdfunding campaign from Patronicity) and funding from the Michigan Economic Development Corporation. This park serves to compliment the downtown art district by providing space art exhibitions as well as for outdoor musical performance.