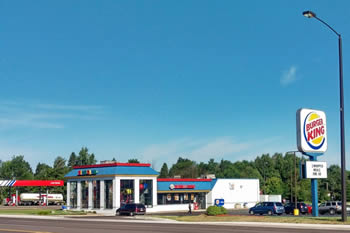 Retail, Restaurants, Office & More
U.S. Highway 2 is home to national and regional retail stores, restaurants, motels, Curry Park campground, and a variety of vehicle (auto/ORV) related enterprises. Here, on Ironwood's cross-country main link, is the real "Gateway to Michigan and the Upper Peninsula." With the complete rebuilding of U.S. 2, this commercial corridor is more attractive than ever for those entrepreneurs looking for a high-traffic count location.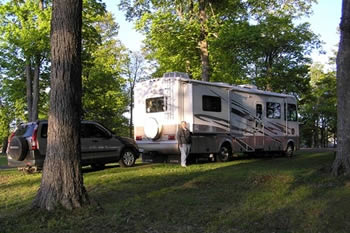 RV & Campsites
Located next to the Gogebic County Fairgrounds, Curry Park offers camping sites and RV hook-ups. Immediately off U.S. 2, at the West end of Ironwood, Curry Park provides close access to U.S. 2 businesses, trails, and waterfalls. Campground Instructions are here.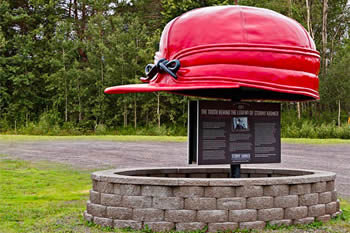 Take the Factory Tour!
CRAFTSMANSHIP ISN'T A LOST ART.
You can see it Monday-Friday in Ironwood at 1:30.
Craftsmanship and quality are not lost arts in Ironwood! Stop in and take the daily tour at 1:30 p.m. or call 888-455-2253 to set up a special Stormy Kromer Factory Tour. Fascinating mixture of modern technology, age-old handcraft skills, and family business enterprise. It's the Upper Peninsula's warmest attraction.
Ready for that non-couch challenge? You can find out what you're made of when set off to hike the trails and forests surrounding Ironwood. And, while you're out there exploring all the attractions of our glorious Upper Peninsula, you might just find you need some rugged outdoor gear to make the journey comfortable!